Warning signs (A) – Swedish road signs
These warning signs have been set up to warn of a hazard. The sign indicates what the type of hazard is. You should take extra care when you see a warning sign and possibly decrease your speed as well.
Theory test with video questions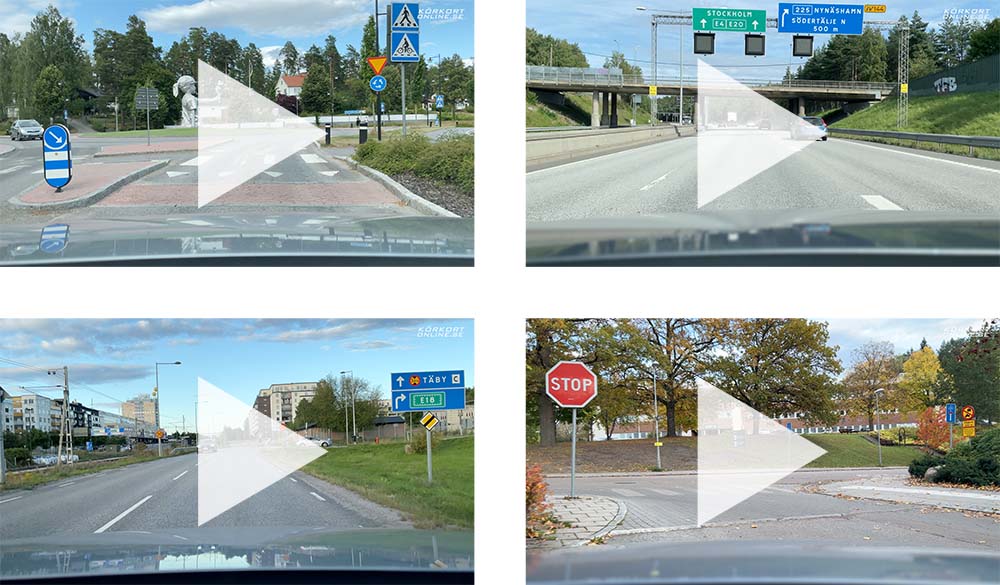 Free demo – try 65 questions
Last updated 2020-02-11.