Skid training – risk training part 2 for a category B driving licence
Skid training is part 2 of the mandatory risk training for a category B driving licence (part 1 is risk training).
The aim of the training is for you to learn how to handle risky situations, primarily manoeuvring on a slippery surface.
The training takes 3–4 hours to complete and costs around 2,000 kr.
When is it time for skid training and what are the requirements?
You must be able to drive well
The risk training should be conducted when you can handle the car well – generally to a degree that you are ready for the practical driving test. If a traffic school books a skid training time for you, then the driving instructor has assessed that you are ready.
No clear requirements
The risk training has no concrete requirements for a passing grade, but rather participation and following instructions will result in you passing. One of the goals of the skid training is actually for you to "fail" (e.g. unable to pull out of a skid) so that you can experience the consequences of overestimating your performance ability.
The skid training is valid for 5 years
A completed risk training course is valid for 5 years, which means that you have plenty of time to complete the theory test and practical driving test.
What is involved in the skid training?
Different facilities have different routines, but the following is a general picture of what is involved in the training.
Introduction, theory and other exercises
Identification check (you must be able to provide identification in order for the training facility to register your participation with the Swedish Transport Agency).
Introduction, alcohol test, purpose and goal.
You get to test how it feels to crash at around 7 km/h by being strapped into a chair that descends a short ramp. Voluntary element.
You get to try escape from an upside-down car. Voluntary element.
Discussion and reflection.
The actual skid training
While driving on the skid track, you are either on your own or together with another student in the car. The skid training instructor can communicate with the car via walkie-talkie. The driving is divided into different stages, for example:
Slalom driving between cones.
Braking exercises (on both slippery and dry surfaces).
Turning in slippery bends.
Avoidance manoeuvre (swerving for an obstacle).
Skid-Car
Skid-Car is a Swedish invention used on many skid training courses. Skid-Car functions as stabiliser wheels for the car that can be raised or lowered. To simulate skidding on ice, the car is raised slightly, which means that the tyres lose grip – just like when skidding.
The advantage of Skid-Car is that thousands of different situations can be simulated directly at the touch of a button. Skid-Car can be driven on regular asphalt.
Booking skid training
For the risk training to be valid, the training provider must be approved by the Swedish Transport Agency.
Latest forum posts
Free Theory Book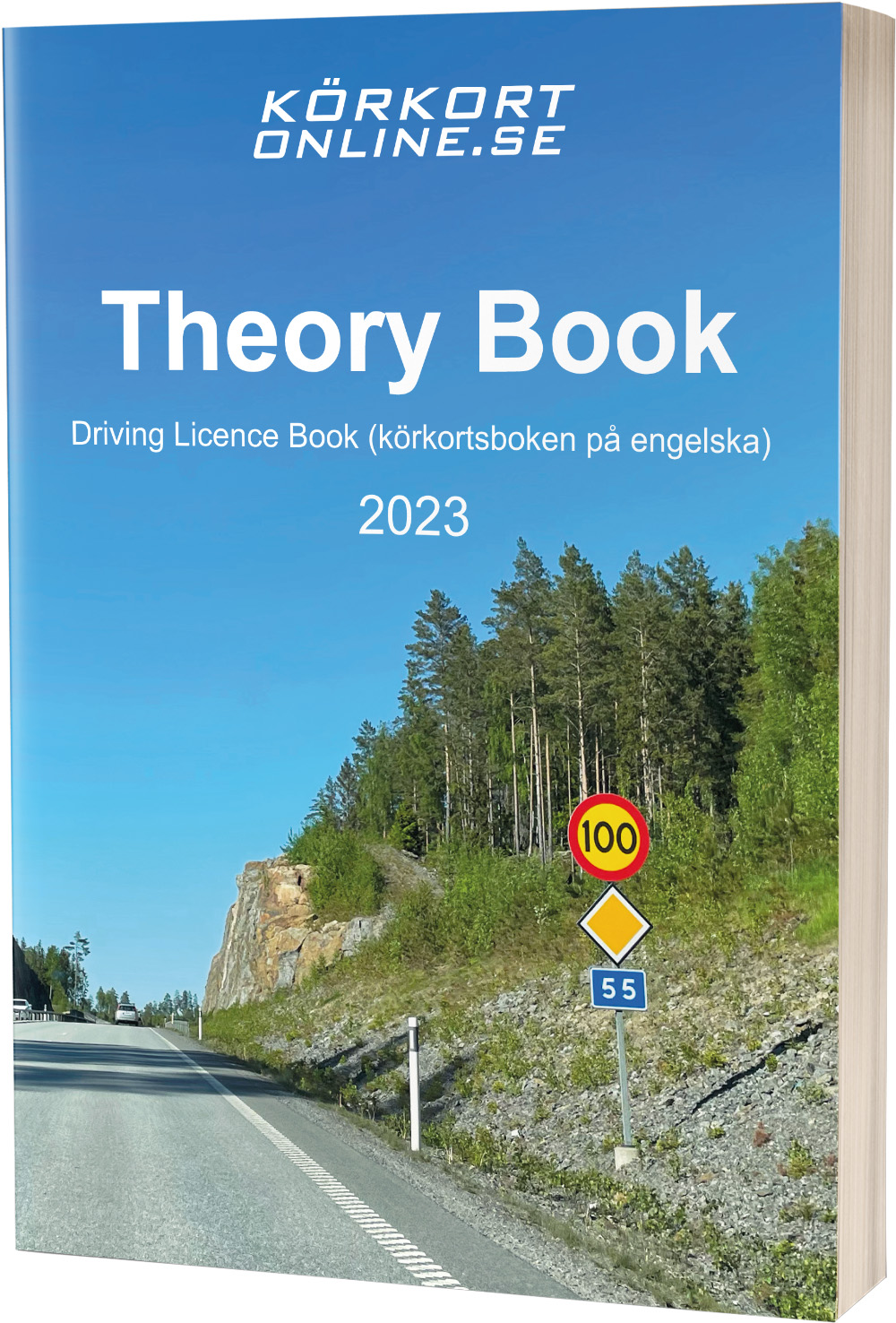 Download Theory Book
PDF 363 pages 30 MB
Theory test with video questions
Theory test, free demo