Explanations to driving licene theory test questions
Search
You need to understand why the answer to the question is right or wrong. Körkortonline.se offers explanations to all difficult questions. The explanations are much appreciated, read the reviews of Körkortonline.se.
Example
You can also search our database for explanations. If you type in all-roads stop, you will find all those questions.
There are driving licence questions in Swedish, driving licence questions in English and driving licence questions in Arabic.
Explanations: examples
Mobile
Körkortonline.se will adapt to your screen size. When you sign in from your phone, it will look like this.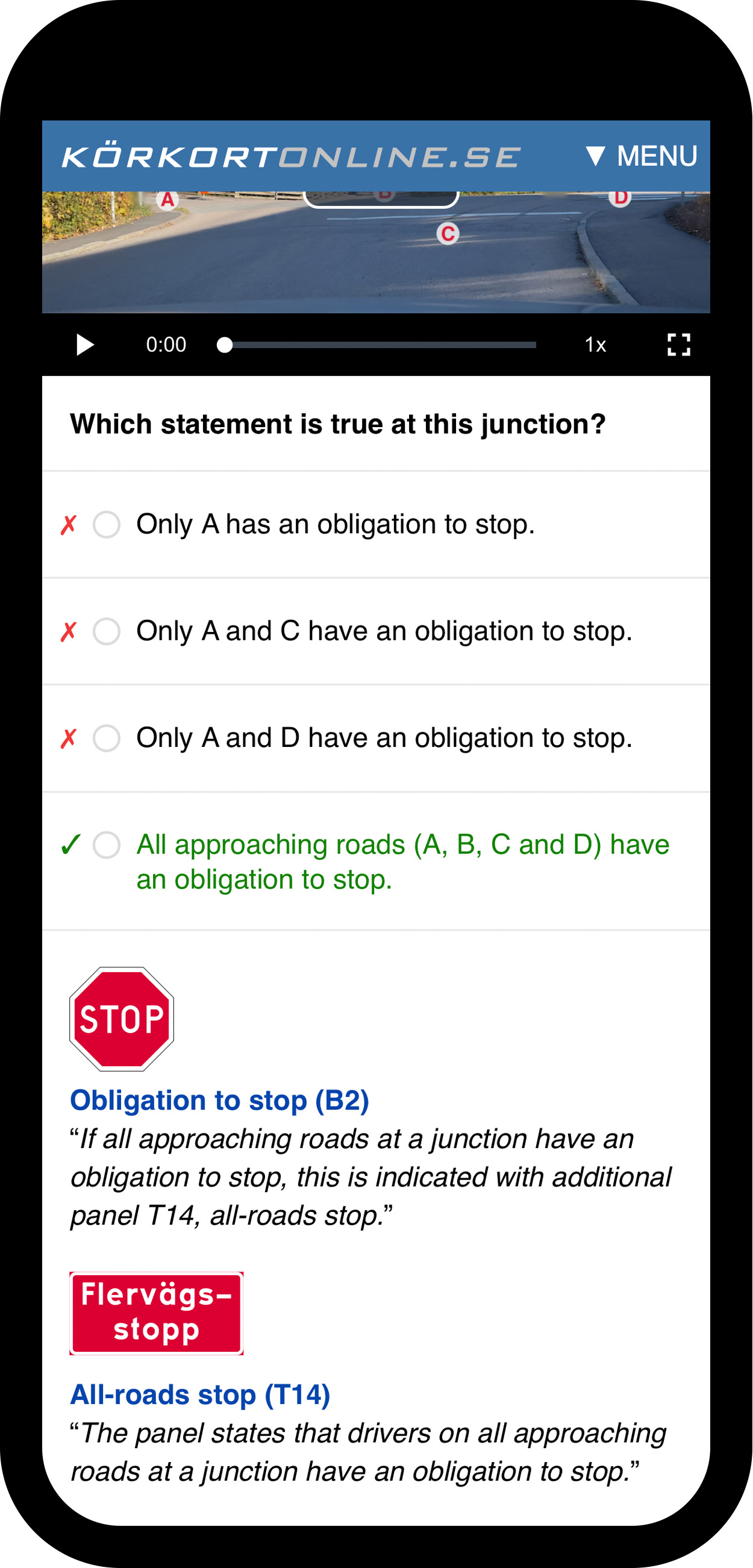 Buy all 1000 questions in English