Driving licence theory test statistics
Statistics: Overview
The statistics page contains your test scores. You can see your score for each category and Total shows all your completed theory tests.
The table contains information about each individual theory test. If you click on 62 of 70, you can review that test in detail. See below.
Statistics: Review a test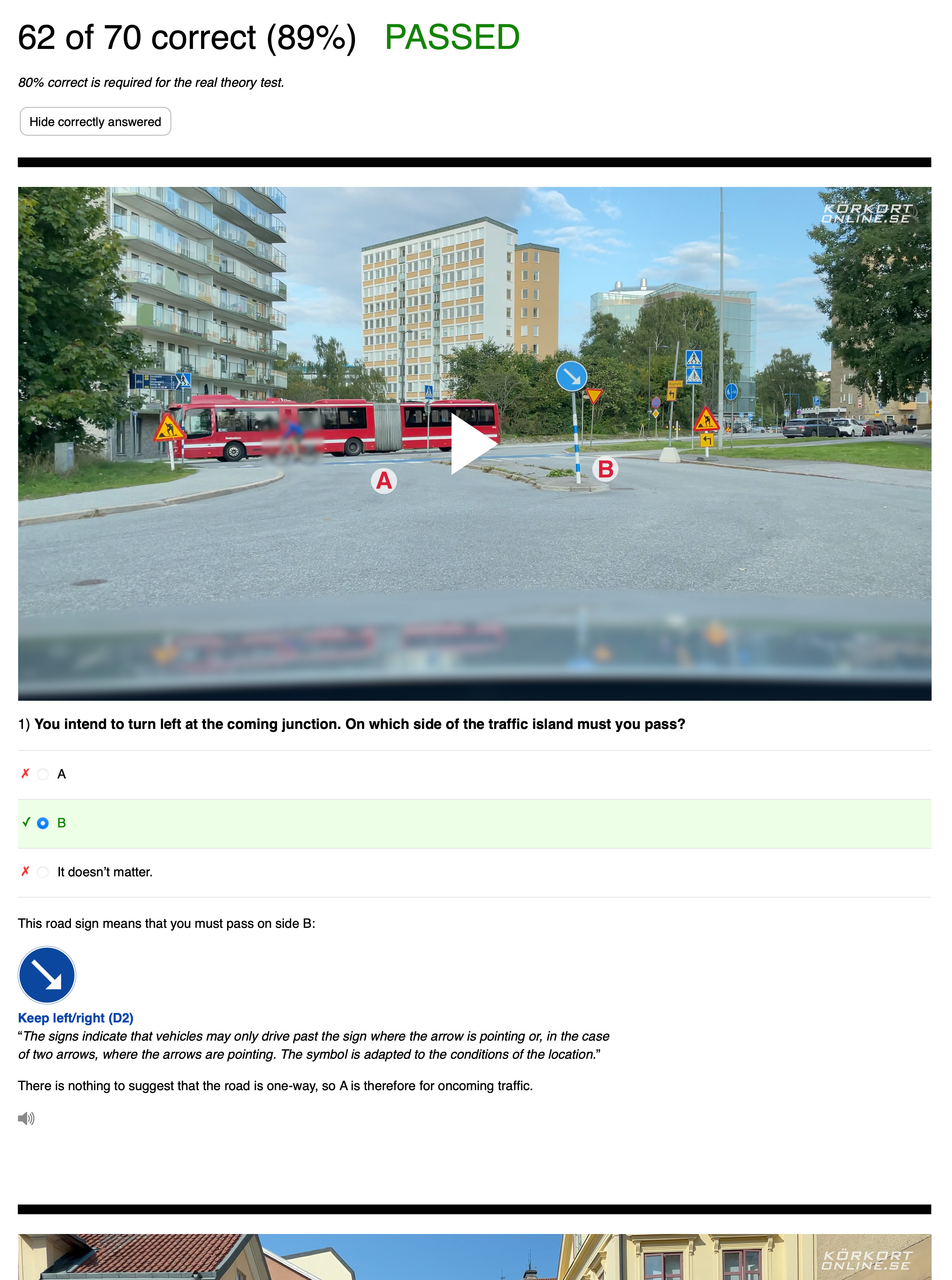 All tests are saved. This means that you can review them later.
You can see all your answers and read the explanation to the theory test question.
Mobile
Körkortonline.se will adapt to your screen size. When you sign in from your phone, it will look like this.
Buy all 1000 questions in English